Tank size : 75G tank, L*W*H: 248*18*21 Inch ( 122*45.7*53.3cm)
Lens: 120 Degree
Country: US
Aquarium Type: SPS, LPS mixed
Purchase time: Mar, 2014
So here it is, I got mine setup and running finally.

Took 5 T5HOs off the canopy, and lid removed, all LED channels running at 35% intensity, and a single T5HO still running in the back. I plan to run the single bulb T5HO (superblue) for next 6 months while I bring the LEDs up to 80% intensity level (I plan to keep it at 80% max).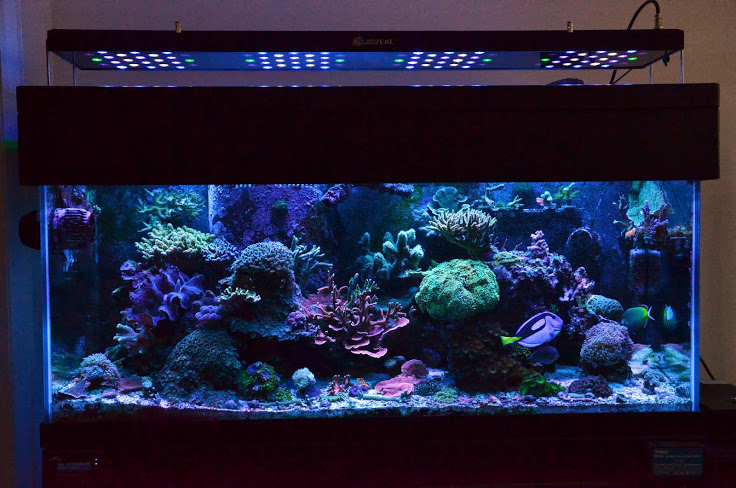 View from the top. The wire on top of the fixture feeds power, which is coming off of a separate power supply box. Next to it is a connector with a wire to the smart controller. The T5HO light under the canopy is visible.

Picture of the tank with each channel at 100%.

Channel 1 - 12000K white

Channel 2 - Royal Blue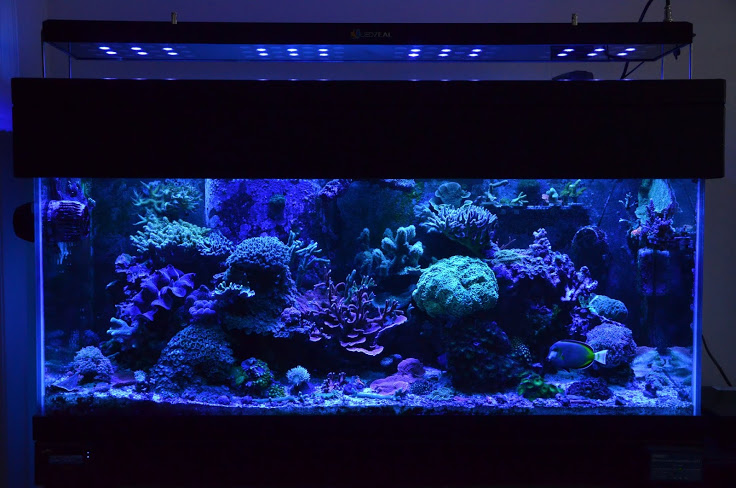 Channel 3 - green + UV (1:2). Didn't expect the greens to be this strong, I may consider replacing them in the future. UVs don't generate much visible spectrum.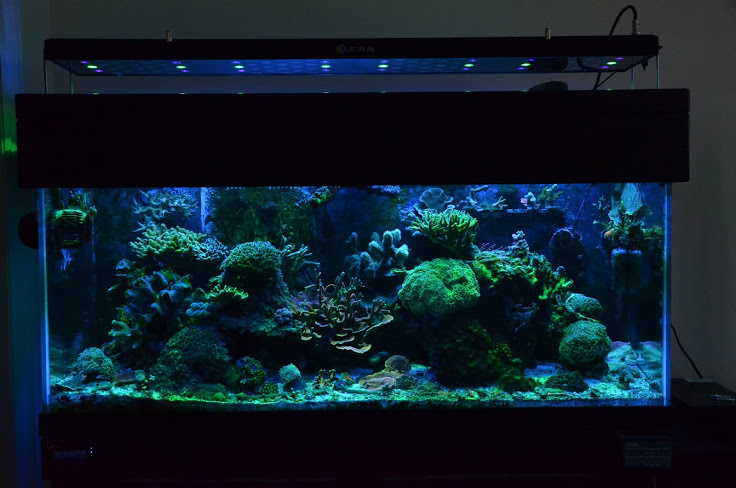 Channel 4 - blue. Running these at 1% is almost good enough for a moonlight.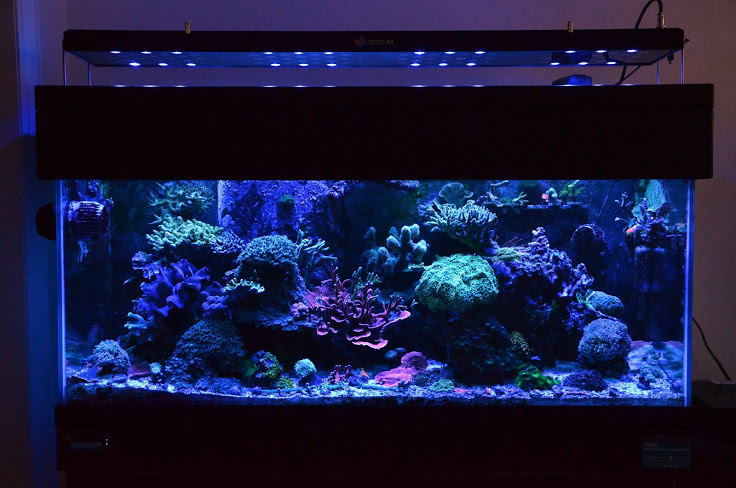 During sunset, no T5, LEDs only (all channels at less than 18%)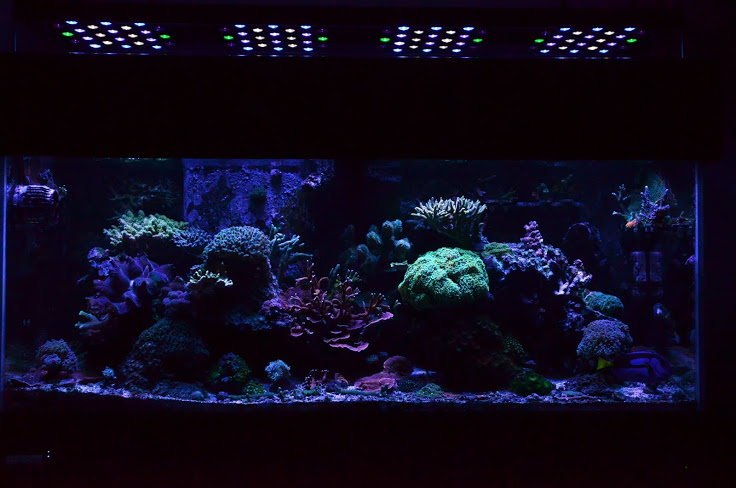 For comparison, here's more recent picture with 6 T5s.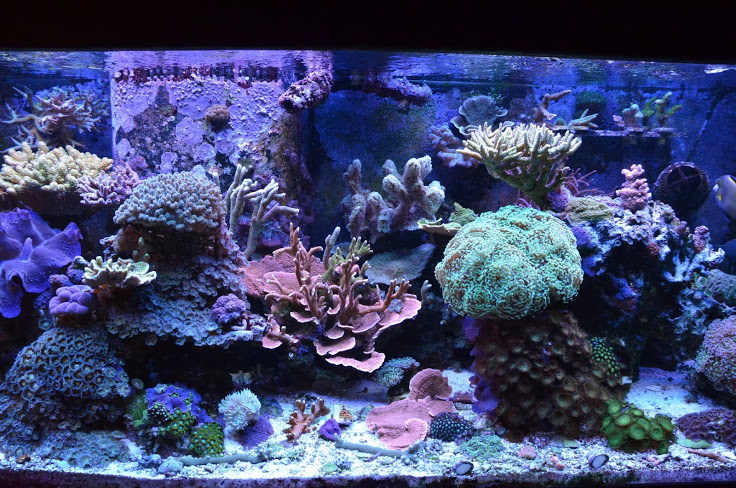 General comments:
Anyway, so far so good, all corals appear to respond well to the new light.

Next few months will be interesting, I'll be monitoring all corals closely while slowly increasing the light intensity every week.
The layout this customer using: